How to replace a starter?
How to replace a starter?
02.15.2021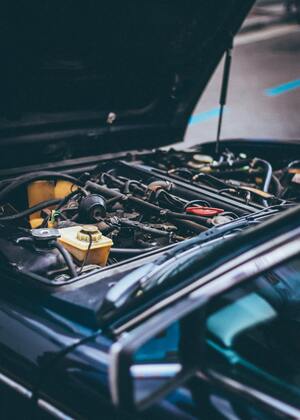 How to replace a starter?
Before making a choice: to replace the starter yourself or turn to professionals, you need to evaluate your strengths and skills. Knowing where the engine starter is located is good, but not enough. After all, you will also need special keys, devices, spare parts for repairs.
SAFETY
Starter replacement cost is less important than safety. If attempting to perform work with the engine running or the ignition on may result in serious injury. Therefore, the first thing to do before preparing, removing, and replacing the starter is to take care of all the necessary safety requirements.
REMOVE THE WIRING
Disconnect the terminals from the battery before starting to solve starter problems. For greater convenience in work and providing convenient access, the car should be installed on a lift or above the installation pit.
REMOVE THE STARTER AND BOLTS
The first step is to dismantle the engine crankcase protection, and this will open access to the starter itself. Next, unscrew the lower mounting bolt with a 13 key, and the other two bolts - from above (the same key).
COMPARE TO VERIFY
To find out what problems with the car starter problems have appeared, the assembly is pulled out over the top, examined, checked at the stands, and disassembled if necessary.
TRANSFER HEAT SHIELD
It is essential to carefully examine the part's body and make sure that the heat shield is intact and in good working order. It protects the part from excessive heat.
REPLACE WITH NEW STARTER
If a starter rebuild is possible and advisable, it is recommended to purchase a starter rebuild kit. All the necessary spare parts are included in this kit, and our OBB online store will offer the best cost for spare parts.
Otherwise, it is recommended to purchase the best buy car starter from us and replace the assembly.
SECURE AND TIGHTEN
The starter is installed in the reverse order of dismantling. The main thing is to install, fix and secure the part correctly. The tightening torques must comply with the vehicle's operating instructions.
CONNECT THE WIRING
All wires are also connected in a strictly defined sequence. If in doubt, entrust this work to the master.
RECONNECT THE BATTERY
It is possible to return the plus and minus wires to the battery only after completing all work. First, we fix the plus in place, and then the mass!
Why need to starter replace?
Replacing a faulty starter with a new one guarantees reliable starting of the car in any road conditions, regardless of the climatic features of car operation.