Advanced Search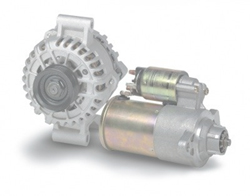 PLEASE USE OUR ADVANCED SEARCH TOOL BELOW TO HELP FIND THE EXACT PART YOU ARE LOOKING FOR.
STILL CAN'T FIND YOUR PART? NO WORRIES!

OUR DATABASE IS UPDATED DAILY SO IF YOU CAN'T FIND WHAT YOU ARE LOOKING FOR,
PLEASE CONTACT
OUR FRIENDLY CUSTOMER SERVICE TEAM AT (888) 970-4622,
CHAT WITH US OR EMAIL US AT INFO@OBBSTARTERSANDALTERNATORS.COM.
PART SEARCH BY APPLICATION
PART SEARCH BY NUMBER